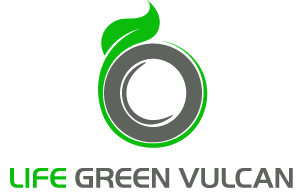 The LIFE GREEN VULCAN project aims at increasing the reuse rate of rubber waste with an innovative and environmentally friendly devulcanisation technology. Co-funded by the LIFE Programme of the European Union, project will enable a circular and low-carbon economy by expanding the recycling rate of End-of-Life tyres.
OUR COMMITMENT
Providing reliable access to certain raw materials is growing concern within the EU. To address this challenge, EU Commission has created a list of Critical Raw Materials which contains Natural Rubber. Despite this, the material recycling and reuse rate of rubber waste is still very low and predominantly landfilled (65%) or disposed of through incineration (17.5%).
THE SOLUTION
The LIFE GREEN VULCAN demonstration project will integrate an innovative yet industrially established devulcanization process with a blending post-processing stage into a combined solution, which has never been used in rubber recycling before. This will unlock the path to a higher recycling rate of ELT-derived rubber.